Every year, elementary school students in Quebec and the Canadian Francophonie are invited to unite their voices and kick off the Journées de la culture with Une chanson à l'école. Since 2016, an original piece of music is composed especially for the activity by a major artist of the francophone pop scene.
2023
On Thursday, May 25, we will announce the name of the artiste and unveil the song in a capsule of La Fabrique culturelle de Télé-Québec. We can't wait… It's a "rendez-vous"!
2022
Louis-Jean Cormier and the OSM — Les doigts en cœur

View the student's interpretation.
2021
Ariane Moffatt and the OSM — Ensemble, sensibles


View the students' interpretation.
2020
Damien Robitaille — Il me semble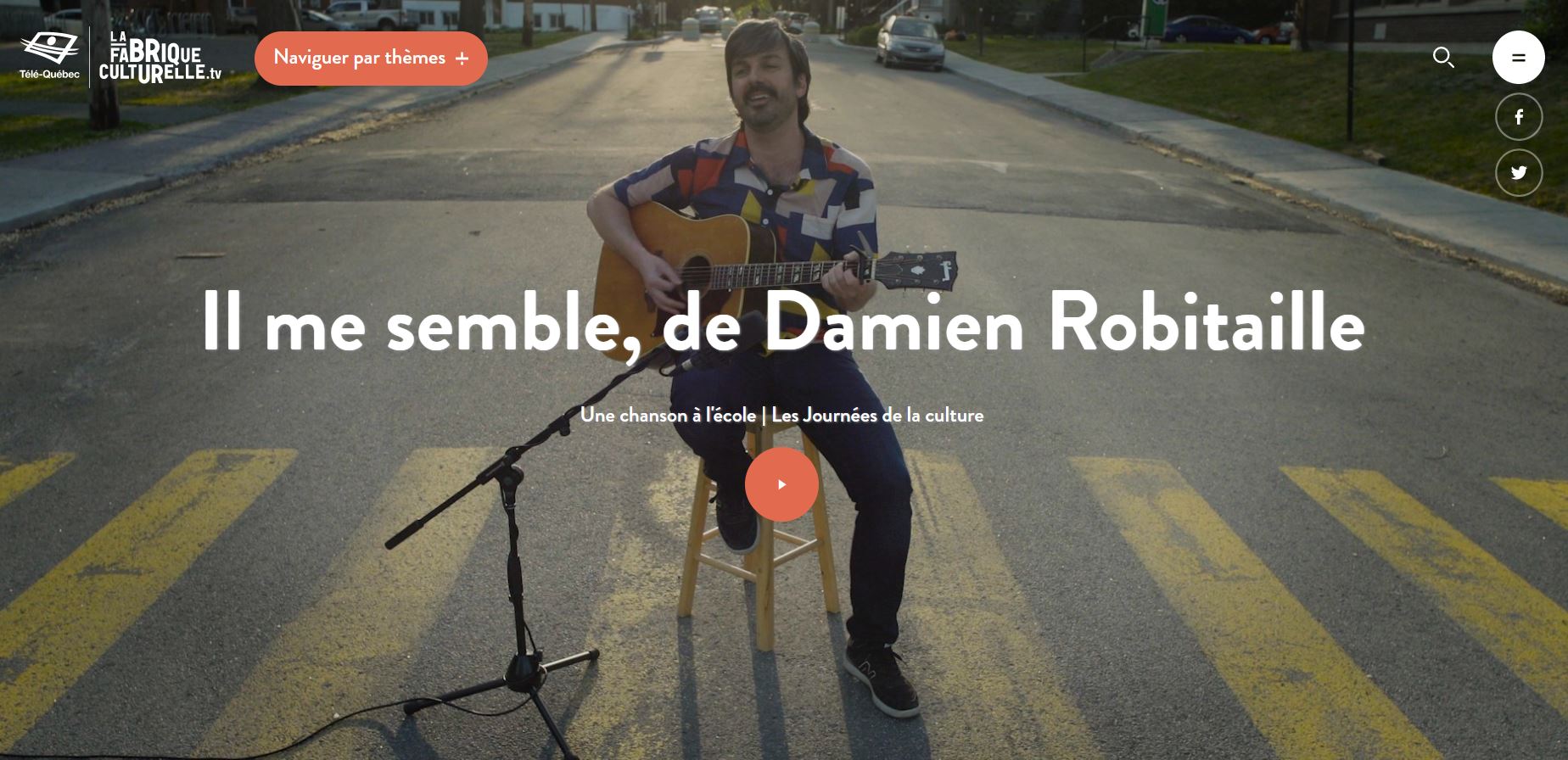 2019
Elisapie — Nous avons marché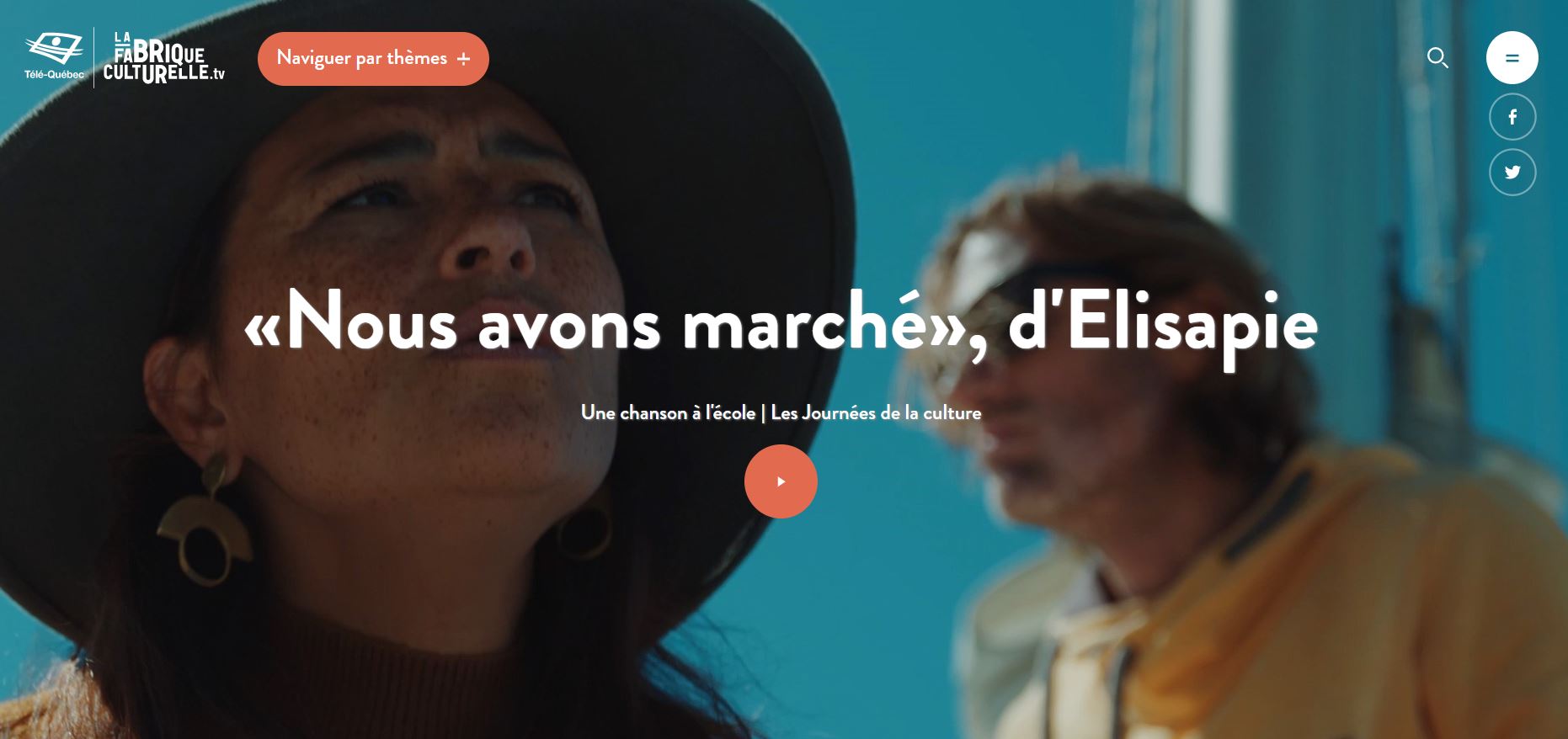 Are you an elementary school teacher? Visit this page to learn more about Une chanson à l'école and register your class for the next edition.
---