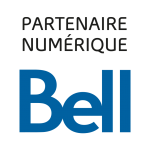 Bell Digital Component: Something for everyone, everywhere!
This component comprises numerous activities combining technology and culture across Quebec. Go to the heart of virtual reality, experience stories in augmented reality, tinker around in creative workshops and play with robots. There is something for every taste!
Discover all of the digital activities!
Come out and discover all the digital tech activities!